CRM Simulator
The CRMSimulator is an easy-to-use implementation of the CRM dose-finding method of Quigley, Pepe, and Fisher. The emphasis of this version is simplicity, not generality; many features of previous versions which were not commonly used have been removed. This software provides a simple setting in which to experiment with adaptive dose-finding. A more general command line implementation of the CRM is available here.
Investigators interested in finding an effective dose and not just a moderately toxic dose may be interested in the EffTox dose-finding method.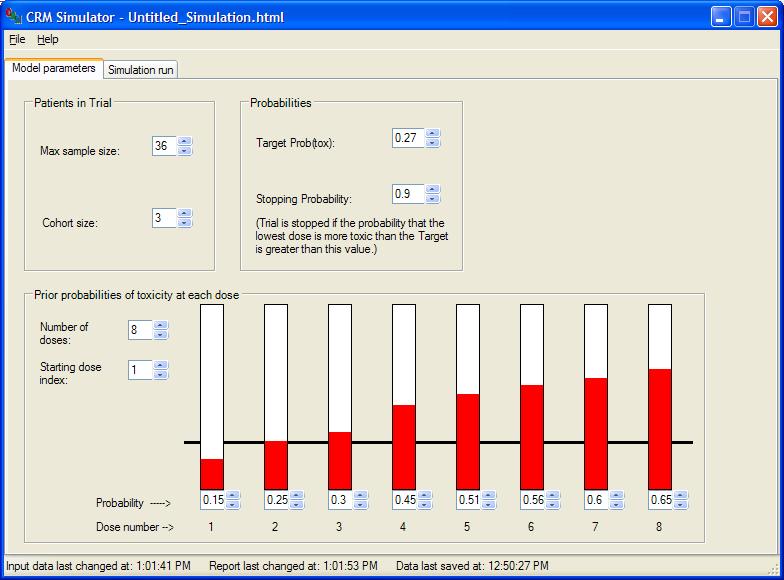 See also the CRM method description and CRMSimulator user's guide available here and also included with the software.
Clift Norris developed the user interface using C# and the Microsoft .NET framework version 1.1.
John Cook implemented the simulation kernel using Visual C++.