CRM Suite
The CRM Suite is an easy-to-use implementation of the CRM, BMA-CRM, and DA-CRM dose finding methods.
Bayesian Model Averaging with Continual Reassessment Method by Guosheng Yin and Ying Yuan.
Bayesian Data Augmentation Dose Finding with Continual Reassessment Method and Delayed Toxicity by Suyu Liu, Guosheng Yin and Ying Yuan.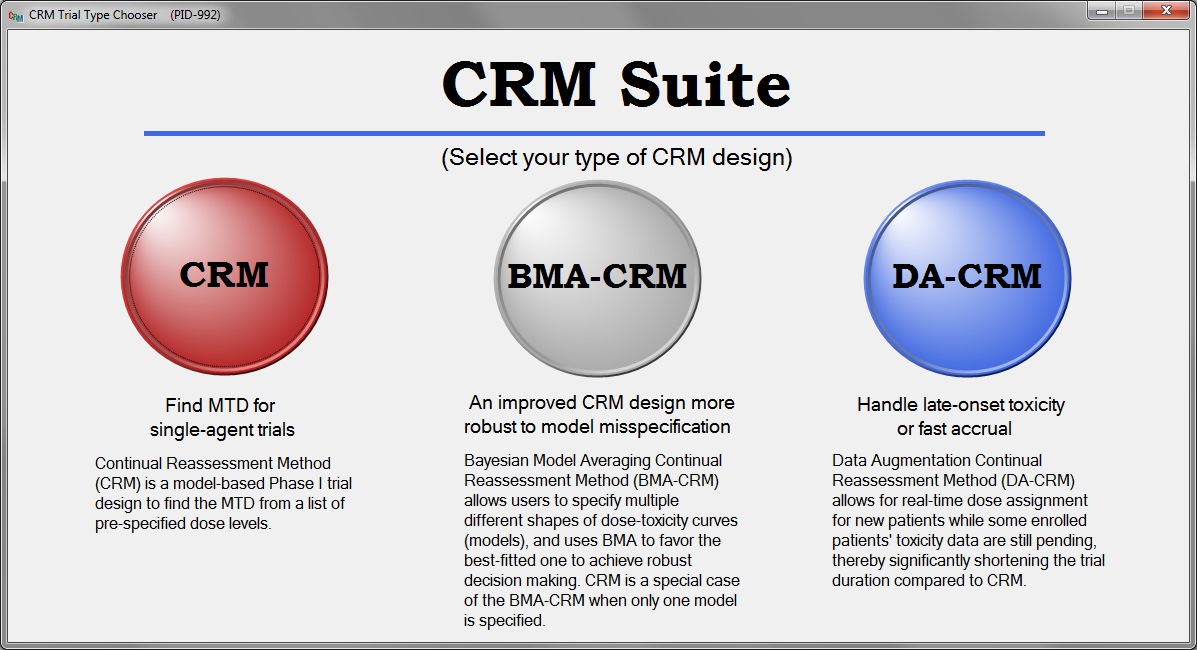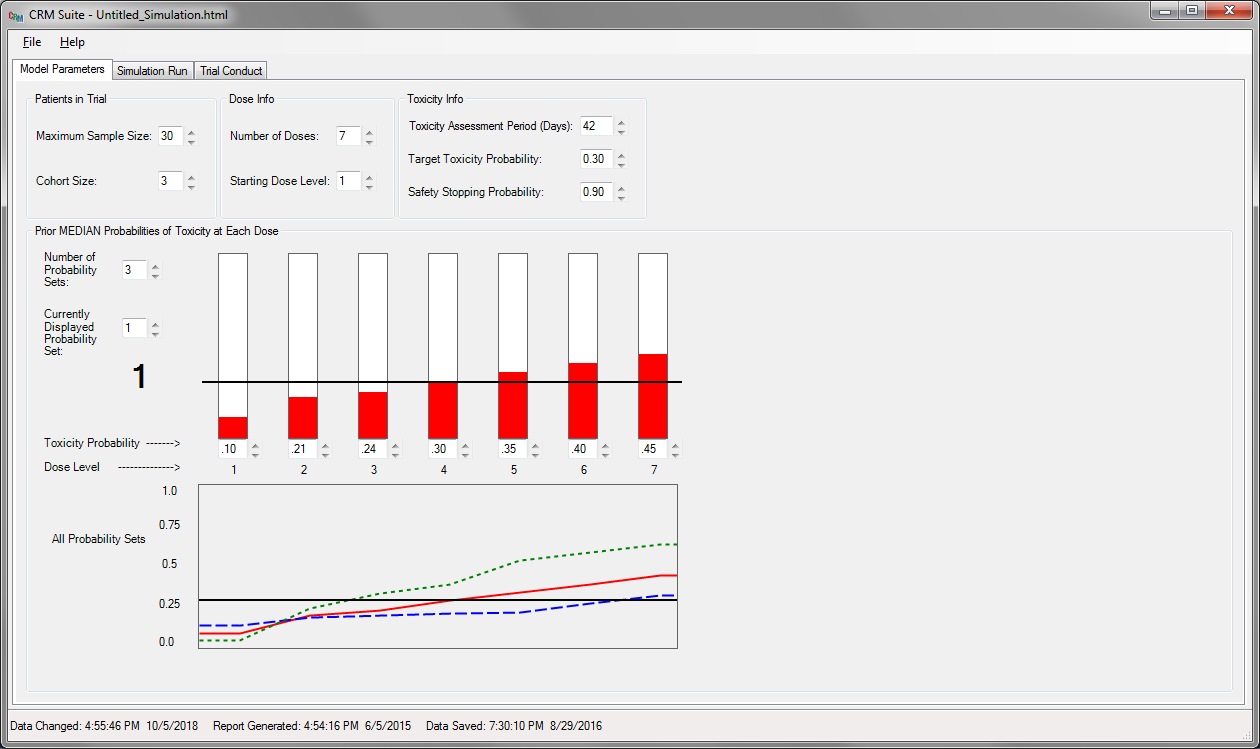 See also the BMA Method Description , the DA Method Description and the User's Guide available here and also included with the software. NOTE: Also see the "What's New" sections below.

What's new in this version 1.0 of CRM Suite
An initial 'wizard' dialog lets you choose what variant of the CRM statistical method you want to run.
The subsequent GUI displays elements that are appropriate for the chosen statistical method.
The software was developed by Clift Norris, John Venier, Ying Yuan and Lin Zhang. The software tools were: Microsoft Visual Studio 2013; C# for the user interface, and C++ for the calculation engine. (October, 2018)
System Requirements
Windows 7 SP1
Microsoft .NET Framework version 4.5.2 (x86 and x64)
Microsoft Visual C++ 2013 Runtime Libraries (x86)
Windows Installer 4.5
Minimum Screen Resolution 1280x769
If any required software component is absent from your system, the installation process will install it.

This program was previously known as BMA-CRM Simulator. Here is a description of what was New in versions of that program.
References
Guosheng Yin, and Ying Yuan (2009). Bayesian Model Averaging Continual Reassessment Method in Phase I Clinical Trials. Journal of American Statistical Association, 104, 954-968.
Suyu Liu, Guosheng Yin, and Ying Yuan (2013). Bayesian Data Augmentation Dose Finding with Continual Reassessment Method and Delayed Toxicity. The Annals of Applied Statistics, Vol 7, No. 4, 2138-2156